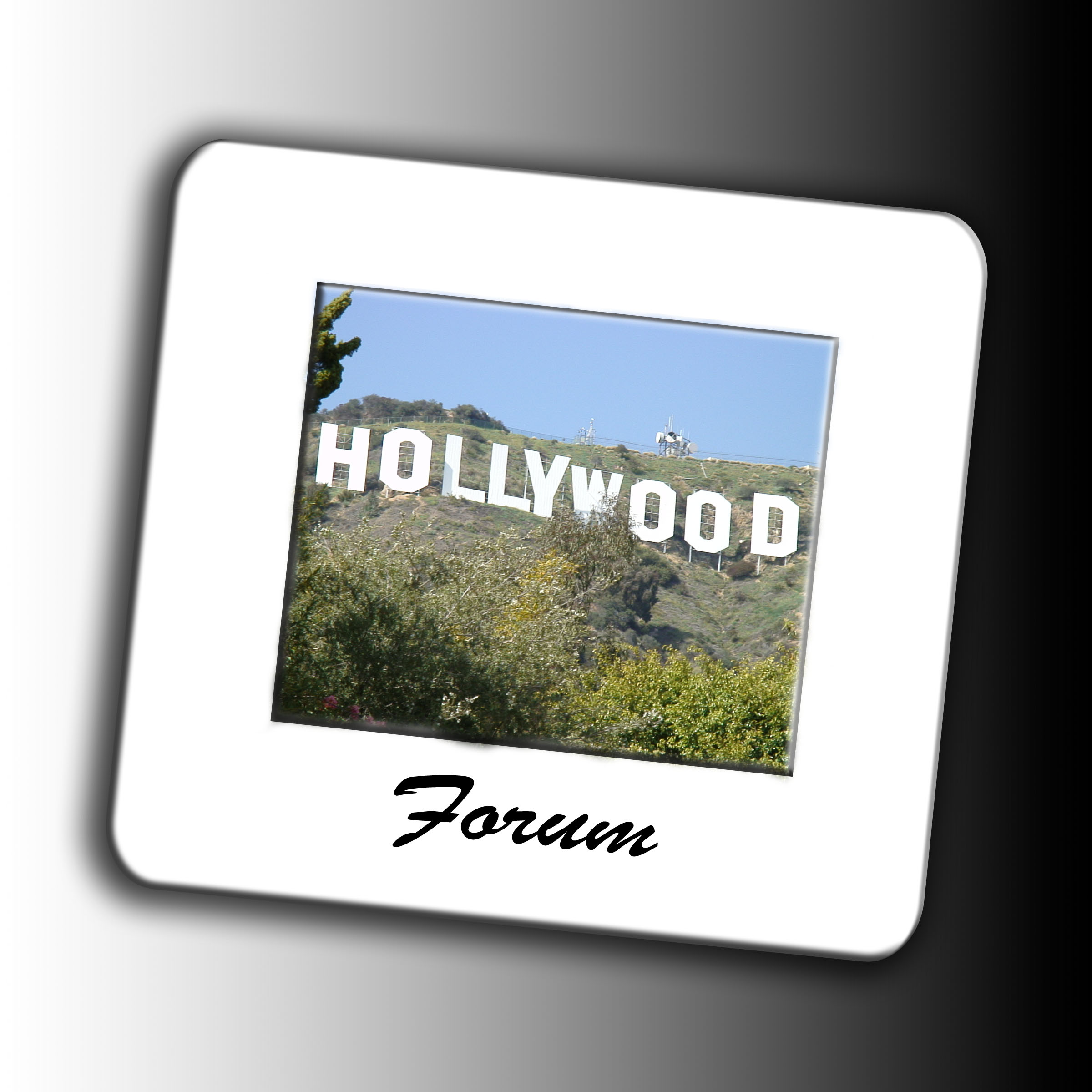 (click above to see where The Nomadic Project has been!)



All of America is united by art

through a conceptual art exhibit called The Nomadic Project. Award winning artist, Kristin Abraham and musician, Alfonso Llamas, toured the country for thirteen months, expressing their emotional, physical and historical experiences through art. Abraham painted a 24 x 30" canvas painting for each state, while Llamas composed poetic melodies. After spending about a week in each of the fifty states, the two prepare for their work to be exhibited together for the first time.

When Abraham and Llamas saw

the United States divided through war, politics, race and religion, they realized that the only way to find unity was to return to the land. So the husband and wife team set out to visit the big cities, small towns and National Historic sites that make up this broken nation, and pull it together with art. The artists had no idea that this symbol of unity would become a celebration of diversity.

Throughout a year of travel,

Abraham used her symbolic painting style to respond to the country. She strayed from typical landscapes and state icons in an effort to delve deeper into the gifts of each state. While it is easy to match some of the paintings, such as a Wright Flyer for North Carolina, or the Old Man of the Mountain for New Hampshire; however, most pieces require more thought and discovery to realize which state they address. Because of this, the artist provides a brief description with each painting to address the source of inspiration. As each painting was completed, it was displayed in the next state over, until the artists reached all fifty states. This helped blur the state borders, inciting interest and discussion among neighboring states.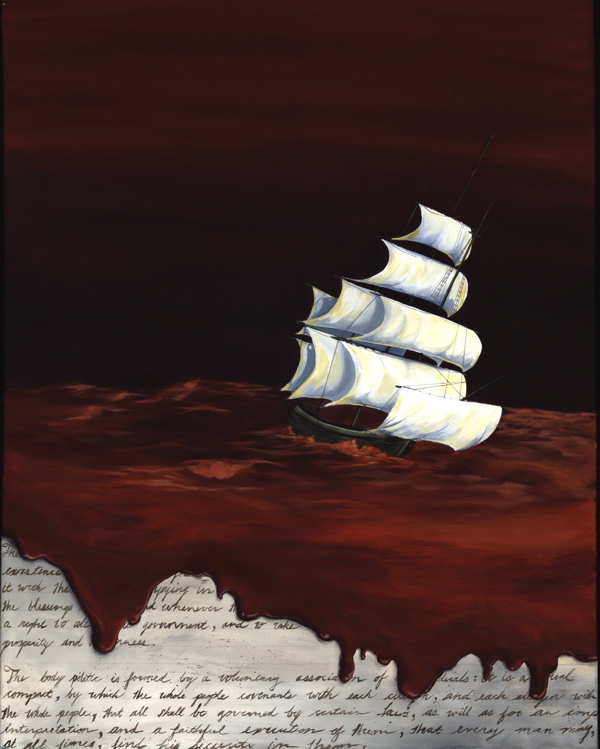 Abraham worked in paint,
while Llamas recorded the journey through original music and film. He used an acoustic guitar and Apple PowerBook to record rough versions from the road. Now, Llamas focuses on editing and producing the album and documentary, since the traveling stage is completed. The artists are focusing on the development of a multi-media exhibit. It will be the first time that all fifty paintings will be displayed together. The original music, documentary, sketches and journal entries will join the artwork, providing an intimate look into the artists' travels. These records indicate how the country has revealed itself to them, and changed the way they view life, as well as the country.
The ultimate goal of The Nomadic Project
is to inspire individuals to explore their own backyard, and pursue their dreams. Abraham and Llamas, they felt that it was extremely important to self-fund their vision. The two sold everything they owned, including their home, in order to make their dream a reality. They challenged themselves to live and work out of a Honda Element for a year, and budget every penny, right
down to ten dollars a day for food. This lifestyle forced them to be creative and resourceful just to survive, and the experience provided them with a greater respect and appreciation for those who walked the land before them. The Nomadic Project has not resulted in a great revolution for change, however it reminds all that, despite great differences, no one can deny the adventure and beauty that lies within these fifty uniquely different states.
Abraham and Llamas
have completed the journey, and intend to share their findings with others. Venues around the country have shown interest in hosting the entire show, so the artists are working to secure funding to make it possible.
Here are a few ways to be included in the Nomadic project:

Be where we are.

We are scheduling presentations and school assemblies throughout the country. If you are interested in scheduling The Nomadic Project to speak in your town for free, contact us via

e-mail.

To find out when we will be traveling through your state by periodically checking www.NomadicProject.com.
House the exhibit. If you are a gallery, museum, or even a nonprofit art center, and would like to display the exhibit, let us know! Send an e-mail to TheNomadicProject@gmail.com, and put "exhibit" in the subject line. We will set up a time to meet with you. If all goes well, your business could be chosen to represent your state. Each venue receives a commission on sales, and free publicity!
Buy a Painting. If you are looking to be involved on a more significant level, you can purchase a painting created during the project. During the exhibition, a plaque with your name will hang with the piece. As long as the painting is paid off, you will also receive a signed print to display while your piece tours the U.S. A payment plan is made available for those interested. A down-payment covering the galleries commission, followed by monthly payments of $25 makes it easy to own a KAbraham original!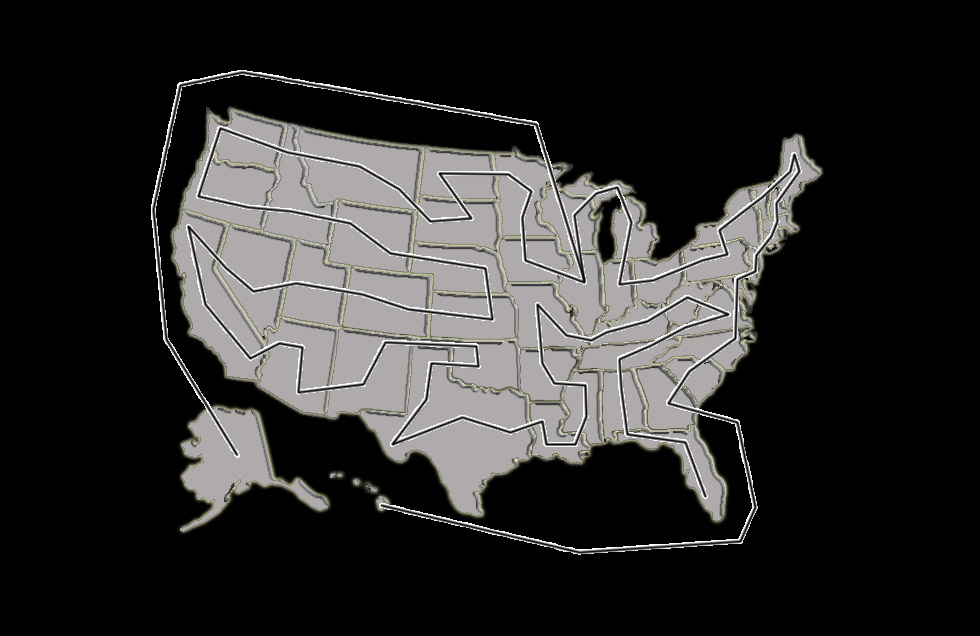 Route (in Order of States)
PHASE #1-

Traveling and Creating
The entire trip began by selling our SW Florida home and all our belongings to become true nomads
During this time, one gallery in each state displays one painting that was inspired by a bordering state. The painting is displayed until the end of the year, regardless of sale.

Phase #1 officially began on November 13th, 2005

We had a budget of $20,000 for the entire trip (including gas, food, lodging, art supplies, tourist attractions, etc.). This budget forces us to "rough it" - we added Alaska and Hawaii, midway and were pushed back a month (due to a car accident), so the final budget ended at $33,430.71
We are lived and worked entirely out of our bright orange Honda Element (I've included a sketch to illustrate the layout of our home!)
About once a week, we spent a night in an economy rate hotel to re-energize and shower!
We purchased a National Park Pass and make use of free, primitive campgrounds
We cooked some of our meals (mostly spaghetti) with a propane grill
We only carried about a weeks worth of clothes due to space!
We spent about a week in each state, and focused our time around national parks, museums, galleries, and small towns (staying off the major highways as much as possible)
We carried a cell phone and AAA in case of emergencies
We will also had a Power Book G4 apple notebook with wifi Internet access (receives free Internet in "hot spots" like cafe's, airports, hotels, etc.)
We updated the website directly from the road.
PHASE #2-
Installation (traveling exhibition)
Exhibit is scheduled to begin October of 2007
All the paintings will be brought together to create an opportunity for viewers to experience the entire trip through a visual, audible and tactile installation
Exhibition will travel regionally, based on interest and funding
The installation will consist of the 50 paintings and the Element (set up the way we lived in it)
Sketches, photos, journal entries, e-mails, etc. will be organized to create a path under clear Plexiglas; this path will wrap around the entire exhibit
One wall will have video footage displayed, while music (composed by Alfonso Llamas) will play in the background
A limited edition of signed prints will be made available of the paintings, as well as music, video and written experiences.
The paintings are for sale for $1300 (all income pays for the shows!)
After the exhibit, pieces that were purchased during Phase #1 or #2 will be returned to their owners along with official documentation detailing the journey of their artwork.

CLICK NOMADIC LOGO TO VIEW PROJECT
Home
|
About
|
Contact
|
News
|
Paintings
|
Music
|
Galleries
|
Music Trailer
Copyright © 2005 Abraham Studios
Send mail to abraham@kristinabraham.com with questions or comments about this site.